Integrated Digital Marketing. Edmonton Web Development + SEO SEM SMM CRO EMM UX.
Brandx Digital Marketing & SEO. Get Visible. Get leads. Get Busy. Start with a free consult.
Top Edmonton Digital Marketing Services We Offer:
WEB DESIGN & DEVELOPMENT: Almost all digital projects we undertake involve work with your website. SEO or SEM Google Ads and Social require strong content, optimized landing pages or existing page tweaks. It may be a ground up design & development, or working with an existing site's structure, content, hosting, Content Delivery Networks, but web design and ongoing development is crucial to a stellar web presence.
SEO | SEARCH ENGINE OPTIMIZATION: SEO is the process of continually improving technical elements of a website, on-page elements of a website, and tangential digital assets, to attain or maintain top search engine ranking results for your products or services. Invest in your organic rankings for the long term as part of your digital marketing strategy.
SEM | SEARCH ENGINE MARKETING: Also known as Pay Per Click (PPC), SEM is the implementation of online advertising to drive traffic to your site. Well done campaigns will provide you valuable insights and conversions (sales, clicks, calls, leads, downloads etc.), and a good ROI. Poorly executed campaigns will have poor results, burning up your budget with little to show for it.
CRO | CONVERSION RATE OPTIMIZATION: This is the process of getting more of your site visitors to engage with you and take an action you want them to take, such as purchasing, requesting a quote, downloading information, subscribing, calling, etc. This involves A/B testing, an understanding of buying psychology, engaging content such as pics, vids, white papers, and many other design elements.
SMM | SOCIAL MEDIA MANAGEMENT: What mix of Social Media is right for your organization when it comes to the products and services you offer? What demographics should you target? What SM platforms should you be present on and which ones should you advertise on? These are all good questions that we work with you to answer before we implement or manage any of your social media.
EMAIL MARKETING/ SMS MARKETING / INBOUND MARKETING: Not every sale, quote request, or conversion happens when someone first visits your site or views content on one of your tangential digital properties. Sometimes we need to help our visitors get acquainted with us first. Offering something of value in exchange for an email or phone number can help build our marketing list treat it well and you can grow it and profit from it. We have the tools and knowledge to help you with inbound marketing.
AFFILIATE MARKETING: Harness the power of others promoting your products or services. Affiliate marketing can be a powerful and commission based way of scaling up your sales or subscriptions. Ask us about selling through affiliate marketing.
BRANDING & DESIGN: Look great from the start with a logo and brand guidelines that keep all of your marketing gurus on point when using your brand assets. Your "brand" is really the picture people have in their mind when they think of your "entity". Does your logo, tag line, positioning statement, mission statement, brand voice, etc, convey professionalism, customer service commitment, product quality, dependability… or something less. Let us work with you if you need these fundamentals, or help tuning up existing branding.

Partners In Success. Fortify your web presence with SEO & SEM.
We want all of our clients to be successful in their digital marketing efforts, and look to each client as a long term partner in success. An integrated approach to digital marketing, and a commitment to continuous improvement are key drivers in ensuring our clients have a great web presence, are always on the first page of google organic results, and effectively driving traffic to digital destinations that convert visitors to long term customers.
If you ain't first page, your last!
We take an integrated approach to building and growing the web presence of our clients. Sure any one part helps, but all parts of your digital web presence strategy and structure have to work together for optimal results and optimal search rankings. Having a nice looking site will be of little benefit if no one but direct traffic sees it. Ask yourself how often you go to the third, or even second page of search results. In the words of the great Ricky Bobby, "If you're not first, you're last!". We leverage all your digital assets and implement additional tools to help you get to the FIRST page organically. This includes your website, structure, content delivery networks, image optimization, content, tags, etc, as well as indexing, search console connection and reporting, site map submissions, blog integration, content optimization, social sharing, etc. and etc. In short, we try to make your site a BFF with google! And with google at 90% of search traffic, you WANT to be a BFF with google. We use google analytics and other tools for reporting and analysis of campaigns and SEO projects.
Our Digital Marketing & Design Clients
Who do we serve? The first time business owner or entrepreneur. Established companies large and small, with deliverables/products required across Canada. Large and small non-profits. Special event directors and committees. Public service providers and government departments. Utilities providers. Oil and gas contractors and service providers. National franchises. Digital only e-commerce companies. Electoral Candidates. Performing arts groups and bands. And of course many more.
We're Here To Help.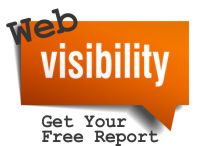 Quotes Or Questions?
We really love google. Get to know google too. We can introduce you and provide a live custom digital dashboard monitoring all of your google properties, SEO rankings, and competitor info.
We offer a wide variety of digital marketing services to Edmonton area clients:
SEO Search engine optimization
Local SEO
SEM Pay Per Click Ads
Website & SEO Audits
Google Ads management
Google Analytics
Digital Marketing Dashboards
In-bound Marketing/Lead Generation
Social Media Management, Ads
Web Design, Development, Hosting
WordPress, Shopify, Custom CMS
Edmonton Local: 780-504-5588
E-mail: agency@nullbrandx.ca