Pay Per Click (PPC) Or Search Engine Marketing (SEM)
Digital Advertising On Multiple Platforms
Paid digital advertising that drives traffic to your digital properties is called Pay-Per-Click (PPC) or Search EngineMarketing (SEM).
Google, Facebook, Instagram, YouTube, Twitter, Linkedin, Tik Tok and other platforms all offer paid advertising options to put your message in front of their users and provide you an opportunity to engage with your target audience, hopefully leading to a positive ROI for advertisers, and of course profits for the platform. In a perfect scenario your ads are targeting the proper audience on a platform that is popular with your demographic, and those users are finding value in the landing page and experience after they click your ad, leading to a purchase, download, awareness, or whatever your conversion goal is. Win, Win, Win. Customer Happy. Ad Company Happy. Advertiser Happy. Help from a digital marketing entity is vital to SEM success.
Search Vs Display Advertising
Search Advertising
Search advertising provides advertisers opportunities to target keywords and phrases entered by users that will place their message/ads in front of those users. So on google for instance, a local Edmonton widget company could pay to advertise their widgets in the Search Engine Results Page (SERP) every time a user searches "Widgets Edmonton", making their ad appear at the top of the page, on the map with a coloured marker, in the local results, and in other places depending on the product and service, such as shopping ads, or google guaranteed services. A multitude of factors will determine where your ads are displayed, including budget, impression share targeting, ad quality, landing page quality, and other factors.
Display Advertising
Display advertising is similar to billboard or TV advertising with a lot more targeting options, but advertisers are placing their ads in front of selected audiences or individuals based on their interests and demographics, rather than based on search queries. Display advertising can deliver a lot of impressions to users, at a relatively low cost, but the quality of traffic is usually lower than with search based advertising. Depending on your product it can be very effective though, especially when combined with search advertising campaigns, or with defined audiences or custom audiences, and when choosing the right display platforms and channels.
Remarketing is a form of display advertising that can place ads in from of people who have previously visited your site or digital property. Allowing them additional opportinities to engage with you, or strengthening our your brand image or messaging. Those are what some people call the "creepy' or 'annoying' ads that fill populate the pages they visit just because they looked went to a travel site, or bought something on kijiji!
Edmonton Search Engine Marketing SEM Services
Why is Edmonton Search Engine Marketing SEM so important as a part of SEO?
Your website needs to be found. Period. Web Presence. Web Presence. Web Presence. Having your page rank on the first page is vital to establishing a strong web presence. So how do you do that?
Well, you should have an integrated approach to establishing a dominant web presence, including your web site design/structure/content, ongoing SEO (Search Engine Optimization), and Search Engine Marketing, also know as pay per click advertising (PPC). Here we will discuss primarily SEM. SEM drives traffic, for whatever purpose, and can provide a great ROI on the ad spend, when driving traffic to the right places.
Search Engine Marketing with Google – It's Complicated…
While you can explore SEM with other search engines, you should start with google. Over 90% of searches in Canada are done on google – so go google or go home! Within the googlesphere there are a wide variety of options for advertising. You can choose from Search, Search & Display, Display, Remarketing, Video, Call Only, Dynamically Generated, etc, and then the 100 various options within each type of campaign to promote your business or organization. While complicated to do effectively, when implemented with the proper parameters, SEM with google can position your ads in top positions for relevant searches, leading to increased web site traffic or direct contact through calls, downloads, app installs, quotes, etc.
Brandx.ca can help you reach out to your market with SEM. We offer a free consultation/discussion to learn more about your business, discuss your relevant digital marketing goals, and provide you details on how Search Engine Marketing can benefit you.
How much does search Engine Marketing Cost In Edmonton?
The cost of an SEM campaign is based on a combination of the monthly budget you want to devote to Search Engine Marketing, and the cost for managing the campaigns on a monthly basis. Most clients daily search budgets range from $10 per day to $500 per day, based on company size, campaign size, number of campaigns, ad groups with each campaign, and ads within each adgroup, as well as geographic distribution of ads (local, provincial, national) and targeting options.
So, short answer we can tailor a campaign to almost any budget, and set parameters that help you stretch your budget further, no matter what the number. The real goal is to provide a good ROI. Whatever you spend, should lead to a positive result, or return, on your investment (ROI). Whether that is direct sales, quote requests, calls, downloads, etc will vary, but we want you, as our client, to be satisfied that your campaigns are benefiting your business or organization.
Will SEM alone help my organic page rankings or SERPS?
Short answer, it can help. You can spend all the time and money you want on SEM and it will generate traffic for you, which will help your site improve its rankings, but it will not necessarily rank you on the first or even 3rd page of google results. Why you ask? Why am I spending all this money if it doesn't rank my site high on google? Well, the answer lies in good SEO practices and an integrated approach to your digital or web presence. This means your SITE has to be designed properly for SEO, and populated with proper content, use CDN (content delivery network), take advantage of page caching, have proper meta data in it, be relatively speedy, have optimal image tagging, descriptions, etc. Additionally you should have a search console listing with google, check your indexing and error reporting, establish a google places listing, publish relevant content via a blog occasionally, and on and on for SEO. Google gives your website a QUALITY SCORE, and your SEM will cost less with good SEO. This means they take a whole bunch of factors into account when using their algorithms to evaluate your site, and returning what they feel are the most relevant results to google users. So you may be a 70% but 7 or your competitors are ranked higher than you, resulting in your site being ranked lower. Now, depending on what else google returns like the wikipedia inserts, the people also asked section, the images section, you may actually be on the 5th page. Google is not just the greedy ad revenue based company you think they are, they actually (so they say) want to return the BEST RESULTS, creating the best user experience, to their searchers. Do you ever go to the 5th page of search results??
At brandx.ca we prefer to work with you in an integrated manner, accessing your website, your google analytics account, your google adwords accounts, and other assets, to ensure we can adjust all parts of your digital assets to optimize your search results – the SEO part of digital strategy. We combine this with targeted SEM to achieve positive results for our clients. We currently serve clients from owner operator service providers and contractors, to non-profits, larger retail entities and national manufacturers and CPG clients.
Reach out to us for more information on how we might help you with your web presence. We also provide in-house training to your marketing team if you wish to have your team learn how to establish and manage your web presence.
We're Here To Help.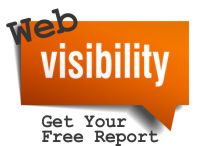 Quotes Or Questions?
We really love google. Get to know google too. We can introduce you and provide a live custom digital dashboard monitoring all of your google properties, SEO rankings, and competitor info.
We offer a wide variety of digital marketing services to Edmonton area clients:
SEO Search engine optimization
Local SEO
SEM Pay Per Click Ads
Website & SEO Audits
Google Ads management
Google Analytics
Digital Marketing Dashboards
In-bound Marketing/Lead Generation
Social Media Management, Ads
Web Design, Development, Hosting
WordPress, Shopify, Custom CMS
Edmonton Local: 780-504-5588
E-mail: agency@nullbrandx.ca