We're Edmonton's Local SEO Experts. Combine Edmonton Search Engine Optimization (SEO), Internet Marketing (SEM) & Social.
Our goal with Edmonton SEO & Internet Marketing Services is to make your site rank on the first page of google for top organic search results relating to your services or products. If you are here (and you are) you've got issues. We all do. We help with google search, google ads, SEO, etc. Let us help you out.
ROI, return on investment, is what you should expect from your Edmonton internet marketing & SEO budget. We provide expertise in SEO and ROI on your investment in search visibility. Whenever you are ready, we would be happy to provide a free SEO & digital consultation discussing your goals and our services.
Our Edmonton Search Engine Optimization SEO company provides verifiable SEO results to companies and organizations looking to improve their web presence. We also offer consulting on growing and maintaining your digital presence. SEO services include website audits and analysis, competitor SEO analysis, web site UX evaluation, planning & optimization, google local services, and monthly SEO services that will help you reach the first page of SERPs (Search Engine Results Pages).
Local SEO | Edmonton Local SEO Services.
Using local SEO as part of your web presence strategy.
Typically SEO is oriented towards website content and ranking factors for organic search results in SERPS. Local SEO focuses on improving your local web presence in map and local results, plus other directories like Yelp, BBB, and at least 25 others, optimizing social media info, and engaging customers in the review process. If you are offering local products and services then local SEO should be a key part your web presence strategy. Are you using it? Reach out to us for a FREE local SEO Audit.
SEO Edmonton: How does Local SEO work?
The common focus for SEO is oriented towards website content and ranking factors for organic search results in SERPs (Search Engine Results Pages). Local SEO focuses on improving your local web presence in map and local results, plus other directories like Yelp, Apple Maps, TomTom, and at least 25 others, plus optimizing social media info, and implementing other measures to enhance your presence for the local products and services offered. Only some of local SEO is done on your website, with additional focus on tangential digital properties that link to your site and enhance and verify local credibility. Reach out to us for a FREE Local SEO Audit. We'll provide an overview of where you and your competitors are at, and discuss how to improve and monitor your results.
LOCAL SEO RESULTS
Edmonton Local SEO Example:
"boat lifts edmonton"
Results that appear in maps and listings below maps.
SEO Edmonton FAQ. Frequently Asked Questions About SEO
What is SEO – Search Engine Optimization?
SEO is the process of optimizing your digital properties like websites and local listings to rank well in organic search results, thus contributing to increased traffic and engagement with your target audience. Request a free quote.
Why use SEO?
SEO can drive significant volumes of traffic without having to pay for each click, but by investing in internal resources (trained employees) or external resources (agencies or SEOs) to create engaging content, and implement SEO elements & best practices that resonate with google and other search engines. SEO develops organic traffic, which is critical to generating leads or engaging your target audience. Unless you are paying for clicks (PPC, SEM, Google Ads) organic may be your key source of traffic, and usually higher quality traffic. See how your website ranks.
What is the difference between website SEO and LOCAL SEO?
Website SEO focuses on the elements of your website, server, and related resources that affect your sites ability to rank well in organic search results. LOCAL SEO focuses on yor local presence in search results, usually served up on maps and the local listings below the maps. These are optimized differently, and require a separate strategy and implementation efforts, usually relating to citations, reviews, and NAP issues. We provide both services. Book A Free Consultation.
How long do SEO results take?
SEO results take time as changes made need to be submitted to search engines, crawled by the search engines, indexed in their massive databases, and monitored for results. We see SEO ranking & traffic results from 2 weeks to 6 months depending on many factors.
How much is an SEO consultation?
We offer a free consultation regarding your SEO and web presence goals. We'll listen a lot, ask a few key questions, provide feedback and propose a search visibility solution for your review. No obligations. 🙂 Book a call . Easy Peasy.
How much does SEO cost?
As with any project, SEO project costs are based on the amount of work and resources required. Audits, keyword research, SEO strategy & implementation roadmaps, implementation, content creation, web design, analytics tracking, reporting, competitive analysis, citation submissions, and more can all be part of an SEO project. An initial audit can range from $300 to $1000+ depending on the size of your site and other factors. Our 3 month projects where we actively mange and implement SEO range from $400 per month to $2,000+ depending on the size of your site and what your SEO requirements dictate.
Do I need an SEO Audit?
Yes. In order to properly identify key SEO issues and minor issues with your website and baseline your web presence we will conduct a complete audit of your site. This provides the basis for our provision of services, in consultation with your goals for organic traffic and web visibility.
How do I monitor SEO projects?
We provide regular reporting and in some cases digital dashboards for clients to monitor the progress in local, mobile & desktop rankings, as well as traffic & engagement metrics.
For SEO, does it matter what platform our website is built on?
SEO can be implemented and successful on any platform, but certain platforms require less time and have more tools for generating SEO results. Your platform and details within the platform, such as custom themes, coding, CMS limitations, etc can affect SEO implementation costs.
Local SEO Tips
How does Local SEO work?
Watch this short video. Then download this local SEO checklist! Free to use and reach out if you need any help from us.
What is Website SEO?
Website SEO focuses on optimizing your website for ranking on google. Website SEO can be broken down into 3 areas of focus (says us): visible content SEO, code and background SEO, and off-site SEO.
Visible Content SEO includes these key elements on your page:
Page Titles optimized for SEO
H1 Headings optimized for SEO
H2, H3, H4, H5, H6 Subheadings included to some degree, and optimized for SEO
Images On Page and optimized for SEO
Video On Page, embedded from YouTube, optimized for SEO
Schema Elements For Rich Snippets On Page (FAQ, Recipe, How To, Product) formatted properly for SEO
Words. LOL. Yes, include words, paragraphs, lists, quotes, etc. Minimalist means no ranking. If you have to be minimal, do so on the above the fold first part of the pages. Or be minimal on your "About Us" page where many people navigate to after they land on a site page. Google ranks pages based on a crawl of the content. Light content, (or thin content as google calls it) won't typically help you for search, and google will see it as negative UX (user experience).
Buttons. A CTA (call to action) a link to somewhere or something.
If you are local, or e-commerce, then display an address in the footer.
Code & Background SEO includes all the SEO elements you may implement using code, shortcodes, background fields, etc. :
Meta Descriptions describe what your page or post is about. They typically appear below search results titles on google. Most platforms like WordPress, Squarespace, Shopify and others have a place for you to enter meta data in their editors. Sometimes you will use plugins or apps or code to implement these as well.
Schema mark-up is code that tells google and other search engines "things" about your page they may want to display, or to help them categorize or index your pages for search results.
Technical SEO to address load speeds like caching, minifying, rendering, compression, etc.
Updating to current versions of themes, cores, plugins, or apps, help speed up your site, keep it secure, and provide a better user experience, meaning better rankings.
Off-site SEO includes everything you do for SEO that can't be completed on the site itself:
Server or Host Settings can be optimized for better delivery of your site to visitors. Things like PHP versions, gzip compression, caching, bandwidth, and more.
Content delivery networks can share your content in the web faster by using multiple servers to serve copies of your digital assets decreasing load times for your site and improving user experience. They may also help protect your website from attacks, like cloudflare can.
Here's another one! Google Search Console you can let google know sooner about changes or updates you make to your pages or site using the free google search console to monitor your performance and submit sitemaps and URL changes for crawling. Search console will also alert you to performance issue and page issues. Submit your site index to google with search console as well. You will need google analytics set up first.
Do you have more questions on SEO? Just reach out to us.
5 REASONS YOU NEED EDMONTON SEARCH ENGINE OPTIMIZATION SEO AS PART OF YOUR DIGITAL STRATEGY
If you have a website you should have an SEO strategy with practices in place to make sure you appear as high as possible in the organic search engine results pages (SERPS) when someone searches for 'things' related to your company. Here are just 5 reasons to consider when deciding why you should engage our Edmonton SEO services.
Edmonton SEO fact #1 – Good ROI from Good SEO Practices.
If your site ranks well you should receive a requisite return on investment (ROI) with more of your target market engaging with you. This should ultimately make your company or organization more successful. In short, effective SEO will lead to more conversions (visitors taking an action you want) on your site. Conversions may be a phone call, a lead form, a download, an e-mail subscription, a request for quote, clicking a buy button, or other actions. The short story is potential clients/targets will NOT contact you from your web rankings if for example, you are building homes in Edmonton, and you appear on the 7th page of search results for home builders. In fact, statistics show that over 90% of those who perform a search DO NOT go past the first page of the results... Yikes!!
Edmonton SEO fact#2 – Good SEO is the biggest, most visible sign on your building.
Your site is just another place on the data highway! Just imagine you had a great location, on a high traffic street, but had no visible signs on the building. The same can be said for for your website. That is: The web is a super high traffic street, but if you have no visible sign on it, your business will not come from new web traffic! Proper SEO however, will result in your sign being one of the the biggest on the block!
Edmonton SEO fact#3 – Google wants to love you! Be google's BFF.
Yes your new BFF is google! The list of what google uses to rank results (in their algorithm) constantly changes, so you want to be aware of what those changes are on a regular basis, and address them accordingly for SEO. Doing so will allow you to keep Google happy with your site (a very good quality score) – which means you will be happy with Google because your site search will rank well in SERPS. Yes, Google gives every website a quality score, as they do with SEM for google adwords, based on a never-ending list of criteria. When we provide our Edmonton SEO clients and National SEO clients with SEO services, we stay on top of all these changes and check off as many boxes as we possibly can as Google evolves its algorithms. This ultimately results in a higher quality score for our clients websites and consequently a higher search ranking than many of their competitors.
Edmonton SEO fact #4 – SEO will help you outrank your competitors.
Yes… its true! Your competitors have websites too. One of two things happen when your services or products are searched for on the web. Either YOU have a website that ranks above your competitors, with a compelling description etc. Or, your COMPETITORS, websites rank above yours. If you are in a competitive industry there will be many others vying for top results, so your SEO needs to be a priority. If you rank off the first page you will see significantly less traffic than you will if you are on page one. Good SEO will consistently rank you on the first page, but like a top athlete, you need to keep putting an effort into SEO on an ongoing basis to continually be competitive. Let us help you get your SEO training program in place.
Edmonton SEO Fact #5. It feels good to WIN! Good SEO will help you win!
Think Ricky Bobby! "IF YOU'RE NOT FIRST, YOU'RE LAST!" Don't just be satisfied that you have a website, and that it is somewhere in the search results. You want a first page ranking. Winning the SEO game will help you win those battles for good traffic, and engagement with your target audiences. Stay on top of the SEO game. We are here to help when you are ready.
Request Your FREE Local Edmonton SEO Report
We're Here To Help.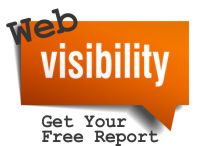 Quotes Or Questions?
We really love google. Get to know google too. We can introduce you and provide a live custom digital dashboard monitoring all of your google properties, SEO rankings, and competitor info.
We offer a wide variety of digital marketing services to Edmonton area clients:
SEO Search engine optimization
Local SEO
SEM Pay Per Click Ads
Website & SEO Audits
Google Ads management
Google Analytics
Digital Marketing Dashboards
In-bound Marketing/Lead Generation
Social Media Management, Ads
Web Design, Development, Hosting
WordPress, Shopify, Custom CMS
Edmonton Local: 780-504-5588
E-mail: agency@nullbrandx.ca