Edmonton Web Design & Website Development
Website Strategy. Edmonton Web Design. Web Development. User Experience.
Edmonton Web Design: Questions & Considerations
You don't have to answer all or any of the Edmonton website design questions below. Just consider them when you are thinking about your web design project. We'll have a call and a free consultation before we put together any detailed web design project quotes.
Let us know more about your project. Submit a design brief to agency@

null

brandx.ca, or have a look at just a few website ideas from our design gallery. We can customize all aspects of the designs, from colours to content, just use them as possible starting points for our designers.
If you have have an existing site send us the url and let us know what you need done, what you like and don't like, etc.
If you have some websites you like the look and/or function of send us those links as well.
Tell us why you need a website or a website update. What is your main goal? E-commerce website sales? Lead generation? Information and education? Training? Etc.
We always build with Website SEO (search engine optimization) in mind, but do you want SEO to be a traffic strategy for your website?
How much content will you provide, or how much do you need developed by us or others?
Will you want to integrate email automation and inbound marketing?
Is a blog with dynamic and constantly updating content something you want on your website?
What is your project timeline?
What is your project budget?
Convert website visitors to happy customers with engaging web design.
Considering an Edmonton web design project? Looking for great value and experience? Our website design is focused on delivering a great user experience (UX) that satisfies customer expectations, provides measurable conversions, and delivers a positive ROI on your web development costs. Generate leads with great design and integrated SEO strategies & tactics.
We know how important your website is to generating traffic and marketing your business or organization. We provide fully responsive designs, valuable engagement tools, premium hosting options, digital reporting dashboards, and flexible payment options for web design projects. We'll lay out a road map with you and be sure to meet your project timelines and budget.
Digital marketing and web design should attract, engage and convert visitors to happy customers, clients, or participants. We work with you to understand your goals, and create user-friendly, search optimized websites that will provide conversions and build brand advocates. Our clients' websites build credibility with google, and rank first page for high volume relevant search terms.
Why choose our Edmonton Web Design Services? Results That Resonate!
Web Sites Optimized For User Experience
Designs that Resonate With Google and Search Presence
CMS Platforms specific to your needs whether e-commerce, informational, or built to generate leads.
Scalable solutions from 1 to 1000+ pages
Integrated website analytics to understand your traffic metrics.
Web Presence optimized to include links and integration of Social Media & Other Tangential digital properties like google my business
Web Domain Registration & Premium Hosting Solutions
Consulting and guidance on your digital marketing strategy
Flexible Billing Options
Local Accessibility & Help When You Need It.
Edmonton Web Development: WordPress, Shopify, +
WordPress: A Top Web Design Platform & User Friendly Content Management System
WordPress CMS powers over one third of the world's websites and has come a long way from its beginnings as a blog platform. There are many options available for almost any feature you can imagine. We typically develop with a core set of proven themes that are well supported by thousands of developers around the world. We ensure all the tracking and analytics from google is integrated into your design projects so you can get the valuable website traffic and engagement metrics you need to make adjustments to your digital strategies. WordPress is also very scaleable, so you can add content and functionality at a pace that fits your growth and your budget.
When it comes to web presence and SEO wordpress also lends itself very well to benefit from professional SEO or DIY optimizations. We optimize wordpress sites to help with SEO at launch, but, there are tools any owner or site manager can use to improve their website SEO without any special coding knowledge. We'll walk you through your new site and show you the tools to use to help enhance your web presence., or you can sign up for one of our monthly web presence SEO packages and we'll do all the work to rank you well.
Existing WordPress Website Development
Managing & Optimizing Your Current WordPress Site
We often onboard clients with existing WordPress sites and help them develop their properties. We'll audit them first to discuss the current state of their site and set a baseline for our roadmap forward. Then we'll discuss goals and expectations for the site and develop a road map for implementation of all the things to be done to reach the goals set with the client. Sometimes we have a great base to work with as an existing wordpress site, and other times old themes, custom, or outdated code make a complete revamp more cost effective and result in a better UX than "fixing up"an existing site.
Reach out to us to chat about a powerful solution to your web development needs using wordpress. Why not request a free audit on your site?

Shopify Websites For E-Commerce
Get A Boost To Your Business With An E-Commerce Site Built On Shopify
A Canadian company, and now Canada's most valuable company, Shopify is a powerhouse platform in the world of e-commerce. Serving companies from home based business to giants like Kylie Cosmetics, Shopify has all the tools to help your e-commerce venture get up and running quickly.
As an agency familiar with Shopify we can help you with the design elements, set-up configurations, app integrations, and content provision you need to make your Shopify website look great, function well, and sell products and services on-line! Similar to wordpress, there are thousands of developers and apps to support your e-commerce efforts on Shopify, for marketing, product or service organization, shipping, customer service, review management, invoicing, and much much more.
Look to us to learn more about Shopify for your e-commerce aspirations.
Other Website Platforms – Wix, Custom, Squarespace, Bob's CMS
We've worked with clients on most platforms and custom built CMS. We help our clients meet their goals to the extent possible with the existing "system" and their budget. Sometimes you need tweaks or major design changes on legacy platforms and we hear you. We'll be happy to help or provide you with options to manage your existing sites while you transition to new platforms and technology. We have many partner relationships as well who are experts in areas that we may not focus on, and who provide excellent support when needed. Some platforms can meet design or UX delivery goals, but are costly and timely to administer or implement, so we look at all those factors in helping draft a web development strategy with you to use your existing platform, or migrate to new development over time. Often we "triage" the existing site to help with things that will provide an ROI, and develop a new site at the same time.
If you have any digital development projects you care to discuss just reach out to us at your convenience to start the conversation. No pressure. No obligation. 🙂
Why Do We Focus On SEO And User Experience For Website Development Clients?
We offer Edmonton area web design services and website development, focused on SEO best practices and great user experience (UX) to ensure your site resonates with your target audience and drives a return on your web development investment. There are lots of ways to generate quality website traffic, but integrating fundamental SEO at the design stage ensures a strong foundation for helping your site rank well in organic search results. That's a big step in the "attract" part of web and digital marketing success. You can pay for ads forever to drive traffic if you like, or you can benefit from TOP SEO Rankings. Great design elements, appropriate content, and calls to action form the "engage" portion of your site and generate a level of interest and leads. Providing users with a great user experience is the ultimate goal of your website, meaning they found your website useful and have moved further down your marketing line (into the funnel!) Compelling visitors to take a desired action on your website such as buying, contacting, downloading, viewing, requesting, watching, etc, is the all important "convert" function of your website. We would love to to put all those pieces together with you for your next Edmonton website design project. Reach out to us when you're ready. No obligation just a chance to learn a little.
Edmonton Web Design Frequently Asked Questions.
If you have additional questions or care to discuss your web design or digital project just reach out for a free consultation.
How much does a website cost?
It really depends on what your needs and goals are, and the size of each project in terms of pages, content integrations, etc. A website that delivers can start as low as a few thousand dollars for a very simple web presence design, and of course complex sites with custom coding and multiple systems integrations can be in the tens or even hundreds of thousands of dollars. Most small business sites we design range from $1500 to $5,000, all based on your specific needs. Flexible payment options are available.
What are the top Web Design Elements to have on my website?
Remember, its about user experience (UX). Relevant engaging content (copy, images, video, infographics). Easy Navigation. Prevalent CTA (Calls to action). Inbound marketing. Mobile responsiveness. Easy contact access. Streamlined shopping and checkout (for e-commerce). Integrated analytics (understand your visitor interaction). Integrated SEO. Reach out to us for more info on web top web design considerations.

How many pages should a website have?
Enough that each segment of your primary business or organization can clearly communicate to visitors the relevant information for that segment with engaging content focused on that area. You can have a main page that touches on each part of your business/organization, but elaborate and provide more specific, FOCUSED, content on separate pages. Request a call back to discuss your project.

What platform should I build our website on?
Great question and the answer depends on what the focus of your website is. Platforms like wordpress are great for many websites as they provide design and user options that are appealing and easy to use. Shopify is a great option for e-commerce that you can have up and running in a short period of time. Hubspot is great for managing large organizations or companies and provides a central hub for CRM plus powerful inbound lead generation tools and lead management options.
Why hire a web designer to build a website?

Regardless of the platform you choose, you should engage the services of one of the many talented web design companies in Edmonton to ensure your web design project has all the critical components of a successful digital property included in your website. There are so many moving pieces to a well designed and well developed web site that going it alone can be challenging, time consuming, and result in one of the most important parts of your business being less than optimal.
What websites have you built and how successful are they?
We have built and host a wide variety of websites for local, national, and international companies. Let us show you our client portfolio and some of the sites we have built.
Do you provide website training or consulting on SEO and user engagement?
We can provide scheduled training for individuals or teams, public speaking for seminars, workshops, or webinars, and project based consulting services. Reach out to us at 780.504.5588 or with the contact form.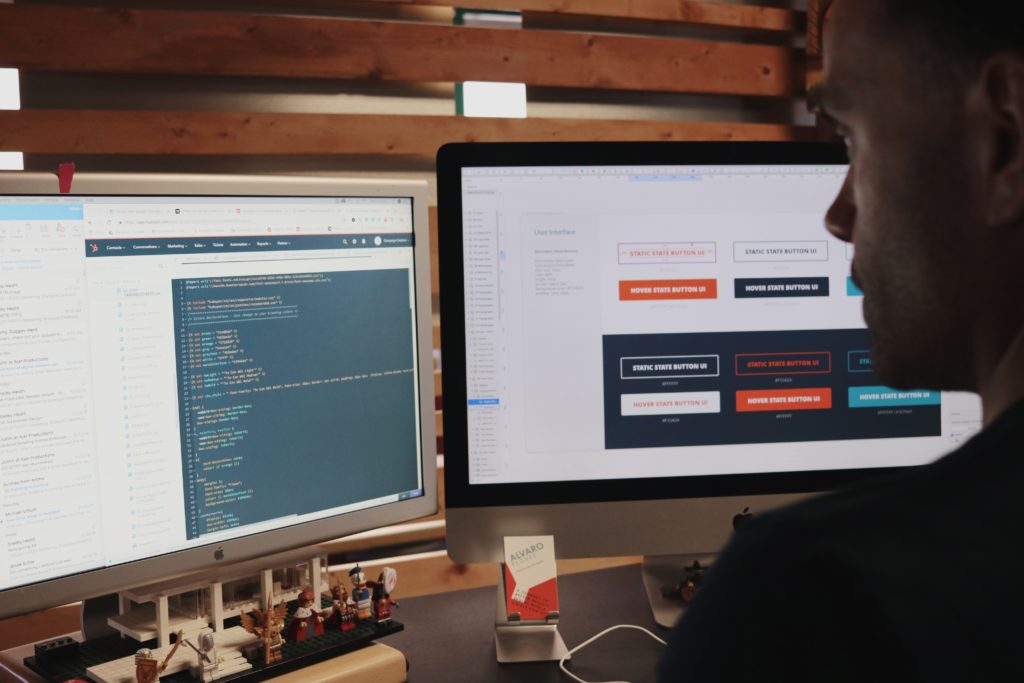 Every Edmonton web design project we undertake has specific needs, and we work closely with all of our clients to provide the necessary tools to make each of their website projects successful.
Considering a web design or redesign? Let's explore where you are at with your web and digital, and where you want to go. Our Local Edmonton Web Design Company is here to help. Request a friendly no obligation and no pressure meeting.
Website services and features we offer to our Edmonton clients:
Integrated Edmonton Web Design & Development Including:
fully responsive web designs
SEO friendly websites from the start
attractive and effective one page designs
content specific multi-page sites
e-commerce websites
live chat integration
bot integration
social media integration
back-up automation
staging sites
gallery/ portfolios
catalogues
quote or lead forms
many more options
Edmonton Website Design & Development Related Services :
SEO (Search Engine Optimization)
SEM (Search Engine Marketing)
Domain registrations and hosting.
Google Analytics Integration
Google index submission and google search console set up
Google Search Engine Marketing (certified)
Content acquisition, development & provision
Custom Digital Dashboards and Analytics Integration Available
Consulting Services
Competitive Analysis
Website Audits
Common Web Platforms For Edmonton Web Design Clients
Look to us for help with your 2021 web design projects. We can't wait to get started!
SEO & Google Friendly Web Design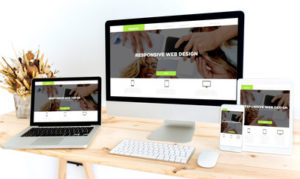 We really love google. Get to know google too. We can introduce you and provide a live custom digital dashboard monitoring all your google properties, SEO rankings, and competitor info.
We offer a wide variety of digital marketing services to Edmonton area clients:
SEO Search engine optimization
SEM Pay Per Click Ads
Website & SEO Audits
Google Ads management
Google Analytics
Digital Marketing Dashboards
In-bound Marketing/Lead Generation
Social Media Management, Ads
Web Design, Development, Hosting
WordPress, Shopify, Custom CMS
Edmonton Local: 780-504-5588