Search Engine Optimization
Well good on ya! You are taking steps to assess, address, and improve your web presence through Search Engine Optimization (SEO).
Search Engine Optimization Is NOT Rocket Science. We are not rocket scientists. Well maybe some of you that sell rocket scientist services are, but most of us aren't! So relax and learn, and take it one step at a time – as there are a lot of steps. If you don't have time then book a call and we'll help you out.
What is SEO?
SEO is the process of optimizing your digital properties for search visibility. Said another way, it is the way in which you become a BFF with google.
Is SEO only for our website?
Negative. SEO is extremely important for your website, butit also applies to other digital properties you have or should have, such as google my business, facebook, yelp, trip advisor and more depending on your business or organization.
SEO Checklist – Top 5 SEO Items For Website & Local SEO
Use a SEO friendly web platform. Many website platforms are easy to use but they are not so friendly or easy to use when it comes to SEO. Most platforms have devoted a lot more attention to ensuring SEO can be implemented more easily, but you will still see most SEO's prefer wordpress over other platforms. This decision must be made with respect to your website purpose as well, so if you are strictly e-commerce then shopify or squarespace may be a better choice, as they are fully integrated and still have good SEO tools. We will post a blog shortly on the best web platform for SEO.
Descriptive Page Or Post Titles. Use more than one word for your title so that Google and other search engines have information to crawl and context for interpreting your information. So "About Our Edmonton Search Engine Optimization Services" is wayyyyy, wayyyyy better than "About Us" or "About". Just consider what the search engines and content crawlers have to go on in that example. Page or post titles are very important to search engines so use them well to improve your search engine results.
Ensure You Have A Meta Description In Place For Every Page or Post. When you see organic search results, they are typically the page title followed by the meta description. Think of the meta description as your free ad copy. The title is your headline, the meta description is your SEO "ad" copy. 170 characters of optimized text to tell viewers, in a fraction of a second, why they should click on your result. Use it wisely, with your key selling phrase, keywords, and CTA (call to action) tastefully incorporated into those 160 or 170 characters. Compel to engage=clickbait!
Optimize your images for speed, and use alt text. Make sure you upload and serve appropriately sized and optimized images, with alternative text fields populated to for enhanced visibility and and for search engines to interpret what the images are and provide some context, page relevance, and search results.
Use google. Use google. Use google. I won't write it a fourth time, but I could. Google my business is imperative if you are a local entity and wish, or want, to appear in local search results. Local search results drive traffic for local businesses. This applies to any entities with one location or multiple branch offices, franchise locations, etc. Even if you have a service and do not wish to publish your location, you can add your listing to google my business and choose not to display your address. Google Analytics will allow you to track your website and traffic performance in google analytics, by embedding some simple code on your website. You can not measure how well, or how poorly, you are doing without implementing google analytics. It is also necessary for most other tracking software that you or your digital marketing partners may use for optimizing your digital marketing efforts. Google search console is a monitor of the health of your website and search visibility, and uses google core vitals, an increasingly important measure of your sites load time, to help you improve your sites performance.
We're Here To Help.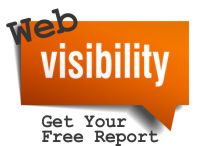 Quotes Or Questions?
We really love google. Get to know google too. We can introduce you and provide a live custom digital dashboard monitoring all of your google properties, SEO rankings, and competitor info.
We offer a wide variety of digital marketing services to Edmonton area clients:
SEO Search engine optimization
Local SEO
SEM Pay Per Click Ads
Website & SEO Audits
Google Ads management
Google Analytics
Digital Marketing Dashboards
In-bound Marketing/Lead Generation
Social Media Management, Ads
Web Design, Development, Hosting
WordPress, Shopify, Custom CMS
Edmonton Local: 780-504-5588
E-mail: agency@nullbrandx.ca